Trevor Sorbie har varit aktiv som professionell frisör och stylist sedan början av 1970-talet. Han har 5 salonger och skolor bakom sig i både London och Shanghai och har även gjort flera TV-framträdanden, välgörenhetskampanjer och priser. Idag är hans namn känt som några av marknadens mest eftertraktade stylingverktyg. Sortimentet innehåller den populära Keratin and Argan Tong och Kerastin and Argan 200w Diffuser Dryer.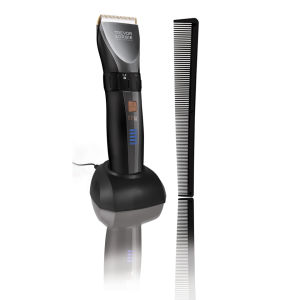 Trevor Sorbie Stay Sharp Carbon Steel Professional Hair Clipper
Upp till 40% rabatt
Rabatten har redan dragits av från ord. pris. Erbjudandet gäller under begränsad tid.
Shoppa nu